At my high school, Anatomy & Physiology was one of the hardest courses to pass. It was also the hardest course to join because of the sheer number of students who wanted to take it. If there had been a summer program geared toward A&P, the waiting list to get in would have been endless. But, like the after-school astronomy club I tried (and failed) to start, nothing of the sort was offered.
But that was over 10 years ago. School programs are changing. The internet has opened a myriad of doors and has helped people to connect and be vocal about various shared interests. Thanks to the power of the web, a new program is working its way up the ranks.
Camp Neuro is a week-long STEM summer camp run by local medical students and has cropped up in 18 cities nationwide over the last two years. Their mission is to give high school students interested in medicine or psychology an introduction to those fields, with a focus on the care and maintenance of the brain.
When you think "summer camp," you no doubt jump to the image of kids throwing themselves into lakes and roasting marshmallows over a fire. Not at Camp Neuro, where by 9 a.m. the campers are wrist-deep in a pig brain or learning how to tie surgical knots.

In the middle of a workshop. (Camp Neuro, Dallas–Ft. Worth, TX, 2015)

My sister works in the field of pediatric neurology, and if she ever found out about this she'd flip. She would've killed for something like this when she was in school.
Each day is filled with workshops, interesting A&P lectures, exercise, and special guest speakers from different fields—all of which give the campers a taste of real-world medicine careers, ranging from physical therapy to neurosurgery. A typical day looks something like this:




(campneuro.com/description.html)

We were able to talk with Sohail Kamrudin, a second-year medical student at the Texas College of Osteopathic Medicine, who was the Medical Student Director of Camp Neuro during its run in Dallas–Fort Worth this past July. He and his fellow team members used Visible Body's brain model as a visual reference for the campers during lectures.
A cross-section of the brain (from Human Anatomy Atlas)
"Your app provided a great learning experience for our attendees," Kamrudin said. "Seeing the brain from different angles really helped our campers understand it. We ended up building a brain from the brainstem up."
Camp Neuro isn't alone in its venture to invigorate enthusiasm for medicine and health. Its sister camp, Camp Cardiac, introduces the basics of cardiology to its campers through hands-on workshops and interaction with professionals. As of right now, there isn't a Camp Respiratory or Camp Lymph, but who's to say that won't change, especially when you see testimonials like this:
"I LOVED my week at Camp Neuro. My only complaint is that it went by too quickly! :-) I learned so much, and made a lot of friends! I'm planning to apply to Camp Cardiac next summer!"
S.T. — Pasadena, CA
"My son said it was his best camp ever! I am blown away by how much they covered in only 1 week. He loved everything but his favorite part was the brain dissection. He also loved the counselors, as they were so positive and fun. Thank you so much for putting together such an amazing program for young people."
P.L. — Silver Spring, MD
"Our son truly had an amazing time at Camp Neuro. The camp ended a couple of weeks ago and he's still talking about experience. He is now seriously considering becoming a doctor. Thanks so much for everything!"
R.H. — New York, NY

So here's to Camp Neuro and Camp Cardiac, paving the way for our future medical practitioners and educators, one pig dissection at a time.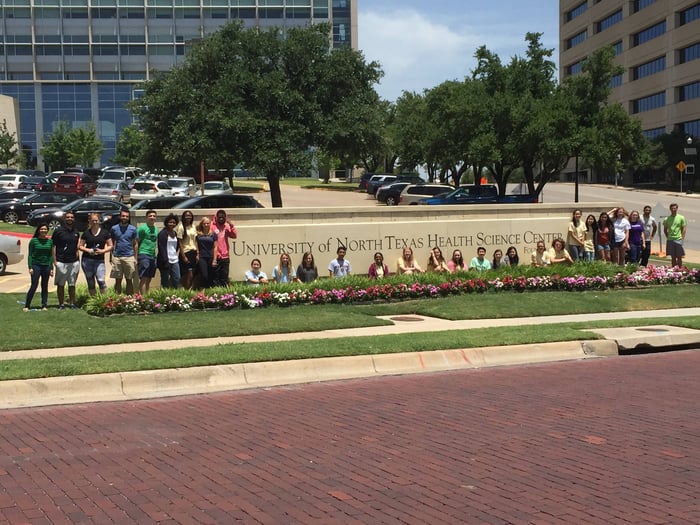 The medical professionals of the future. (Camp Neuro, Dallas–Ft. Worth, TX, 2015)
Want to see more?
Never miss a thing!
Read further.
- Anatomy and Physiology: 5 Things about the Integumentary System
- Anatomy and Physiology: The Limbic System
- Anatomy and Physiology: 5 Cool Facts about the Middle and Inner Ear